ICS has been providing top notch computer service to its customers since 1993. These years of experience has enabled ICS to maintain their reputation as the premier computer service company through out the San Fernando Valley and the greater Los Angeles area. Whether at home, with a single laptop, or in the office, with multi-stationed networks, ICS customers feel secure in the knowledge that their computer systems will continue running at peak performance. Whether you bring your computer into our shop, or have one of our expert technicians on site at your location, you'll know your system is in the best hands possible. We even have remote support capabilities through the internet. The absolute fastest way to go from singing the Blues to singing a Happy Song. Some of the services we offer are: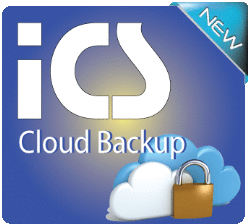 • Spyware Cleanup & Virus Removal
• Computer Repair • Free Diagnostics
• Routers & Network Setup
• Windows & Exchange Servers
• Laptop Repair & LCD Replacement
• Data Recovery
• Service Contracts
• Printer & Copiers Repair.
Our technicians are knowledgeable and friendly and are ready to help with any problem you have, big or small, the service is immediate and courteous.